The National Security Agency sponsors an amazing camp. There are fewer than a half dozen such camps are offered across Indiana and Ivy Tech's Muncie Campus is hosting one of them.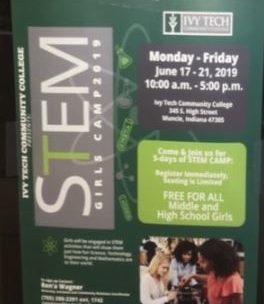 These amazing events offer hands-on labs and game play to introduce young people to cyber security, and seeks to raise their understanding of the value of STEM, higher education and information technology.
I love being associated with events like these. Technology and, more broadly the STEM fields, are a critical part of the economy, a critical way to create opportunity for young women and represent the path to developing new solutions for old problems.
5-Day GEN CYBER Agenda
Day 1: Cybersecurity awareness training via educational games.
Day 2: Internet of Things (IoTs) System Design
Day 3: Internet of Things (IoTs) System Security.
Day 4: Ethical hacking and digital forensics practice
Day 5: Team competition to solve a simulated computer forensics case.